800 East Rebrand & Refresh

800 East is a recording studio owned and operated by my father-in-law and now my husband. Love them as I do, they are both musicians by trade and therefore not exactly business-oriented.

I decided it was not only my familial obligation but my duty as a 'creative' to rebrand and refresh their digital presence.

These are screenshots of their website before, for the sake of comparison.

1990 called... it's actually impressed you were able to keep it's web design aesthetic running into 2020.

Okay, no more jokes at their expense.
The next thing I did was reach out to a fellow creative, my good friend
Patrick Bone
(a talented designer & art director). Together, we worked to hone in on a design aesthetic that felt both contemporary and timeless so that hopefully I'll never have to do this again.
Psyche. It was more because the studio itself is timeless, but it also has lately become the epicenter of hip, young Atlanta thanks in part to new development and an influx of creative types.
What we ended up with speaks to this duality, while still coming across cool and thoughtful. It will also look really cute on t-shirts, hats, etc., which will be for sale in the studio lobby.

And now... for the moment you've all been waiting for... the new & improved 800East.com (feel free to visit the live site, I'm always updating and adding things).




And it's mobile friendly? Go off! (Also that's more than I can say for my own site...)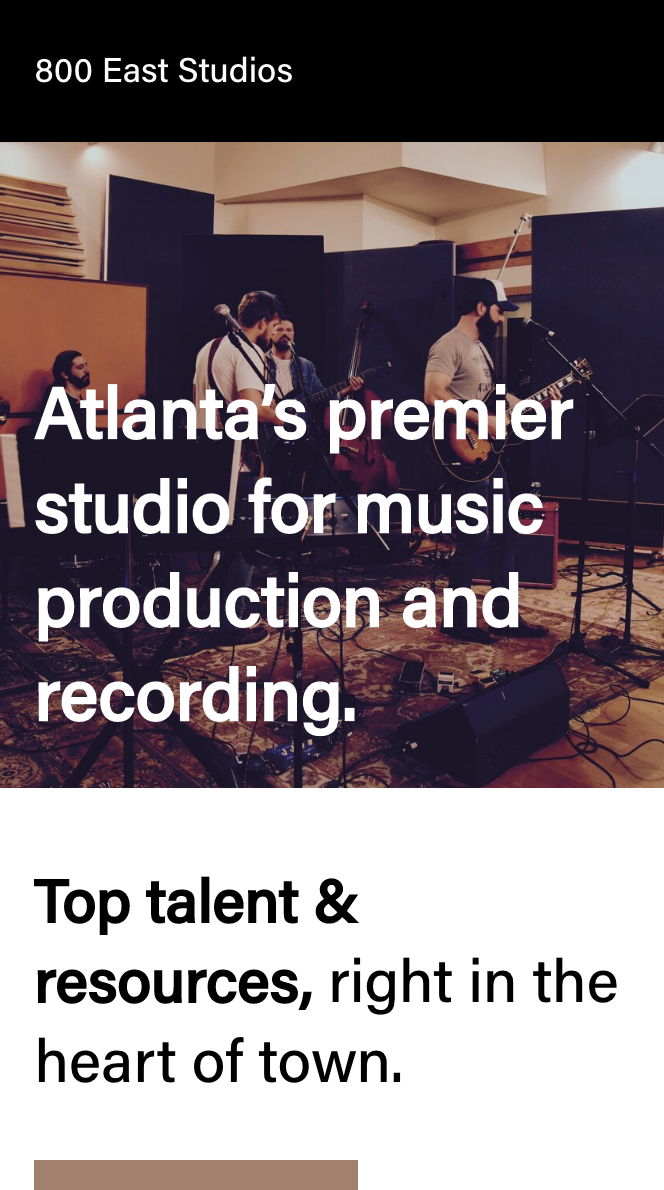 Finally, while I was already at it with the website, I figured 800 East could use a little social presence so I created an Instagram account to connect with like-minded industry folks as well as the artists who work & record at the studio.




BONUS: Swag